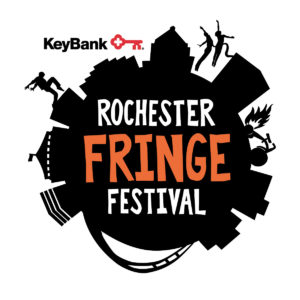 KEYBANK ROCHESTER FRINGE FESTIVAL is a 10-day, all-out, no-holds-barred, multi-disciplinary arts festival. Since it debuted in 2012, the Fringe has become one of our region's hottest events as well as one of the top three most-attended fringe festivals in the U.S. With more than 500 shows in 25 venues that attracted over 68,000 attendees in 2016, Fringe No. 6 (Thursday, Sept. 14 – Saturday, Sept. 23) aims to be the most innovative and successful one yet.  As the Fringe publicist since its inception, Sally Cohen PR is very proud to be a part of the passionate and persistent team that has made this celebration of creativity a world-class event in just five years. Stay tuned for our 2017 BIG REVEAL on Tuesday, July 11 at 10:30 a.m. at The Little. View the latest press releases from The KeyBank Rochester Fringe Festival.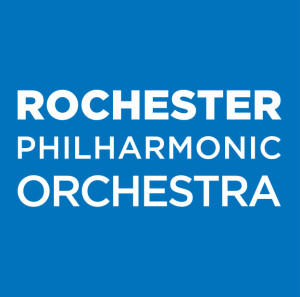 THE ROCHESTER PHILHARMONIC ORCHESTRA has served as the region's premier orchestra since its founding by George Eastman in 1922. For the past 95 years, the RPO has invigorated the community with its commitment to entertainment and education through musical performance of the highest caliber, and continues to do so under the leadership of Music Director Ward Stare, a proud Rochester native. Now in our fifth season promoting this world-class orchestra, Sally Cohen PR is proud to contribute to a steady stream of RPO coverage that consistently raises the profile of this treasured Rochester institution. View the latest press releases from The Rochester Philharmonic Orchestra.

AIRIGAMI partners, Rochester artists Larry Moss and Kelly Cheatle, are world renowned for their incredible full-blown installations, whether it's a giant Acrocanthosaurus for the Virginia Museum of Natural History, the world's first piloted balloon sculpture, or one of their many Balloon Manors/Adventures. Since earning a Guinness World's Record in 2000, Airigami has made multiple appearances on The Martha Stewart Show, Good Morning America, the Today show, and at the White House. Airigami has also received international attention in the illustration field for translating temporary balloon sculpture into permanent art. Sally Cohen PR has loved working with Airigami since 2005, helping to land a world-wide AP story as well as CNN Headline, PBS, and other national news coverage. View the latest press releases from Airigami.

PUSH PHYSICAL THEATRE inspires awe and ignites emotion with physical illusions and gravity-defying, dance-infused, acrobatic high-jinx. Founded in Rochester in 2000 by husband-and-wife team Darren and Heather Stevenson, PUSH represents the couple's desire to "push" the boundaries of conventional theatre. In addition to a busy touring schedule that takes them all over the U.S. and the world, these masters of physical storytelling were finalists on truTV's Fake Off in 2014 (Season One). They are also very involved in arts-in-education programs – often working with at-risk children – and their Summer Intensive attracts adult students from all over the world. Sally Cohen PR has been proud to promote PUSH's endeavors since the group's sold-out Geva Theatre Center debut in 2008. View the latest press releases from PUSH Physical Theatre.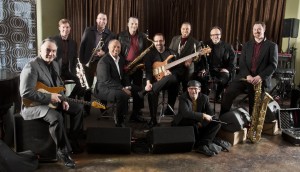 Founded in 1996, PRIME TIME FUNK is a 10-piece powerhouse of passionate musicians from Upstate, NY, who write, arrange and perform a world-class combination of funk, jazz and R&B. PTF has played multiple times at the Lionel Hampton Jazz Club in Paris as well as at the Xerox Rochester International Jazz Festival, and is the official house band of the Rochester Music Hall of Fame annual awards ceremonies at Eastman Theatre. PTF's debut CD, Ready and Willing, was co-produced by Grammy® Award-winning producer Jeff Tyzik, Principal Pops Conductor for the Rochester Philharmonic Orchestra. Its self-produced follow-up CD, Hear and Now, is a tribute to the band's co-founder and original bass player, the late Ralph Ortiz. Sally Cohen PR has been honored to help this incredible band with its PR since 2005. View the latest press releases from Prime Time Funk.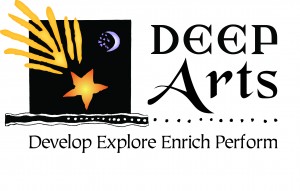 DEEP ARTS (Develop, Explore, Enrich and Perform) is the new name and mission for what was Rochester Children's Theatre (RCT) for 23 years. Sally Cohen PR handled RCT's public relations and marketing from 2005-2012, and continues to promote new endeavors for DEEP Arts. The name change reflects the company's transition from a local to a national focus, as well as from a young to an all-ages audience. It also signals a change from a traditional theatrical season to a more flexible model that touches on social and historical issues. In addition to RCT's focus on literature-based work, in 2015 DEEP Arts produced Moses Man: A New Musical at Geva Theatre Center and at the esteemed New York Musical Theatre Festival (NYMF). The journey continues… View the latest press releases from DEEP Arts.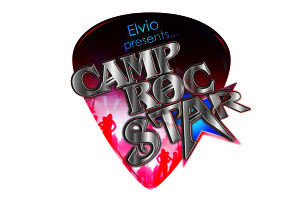 Founded by local musician Elvio Fernandes in 2009, CAMP ROC STAR is NOT your parents' music camp. This unforgettable experience for aspiring rock musicians ages 10-17 begins with their arrival at camp via limousine, and ends with performing in a fully-produced rock concert. Fernandes – now singer, songwriter and keyboardist for the multi-platinum, Grammy-nominated band Daughtry – leads a staff of talented area musicians and educators who focus on fostering confidence and collaboration as well as improving music and performance skills. Registration for the camp's ninth season will open soon. View the latest press releases from Camp Roc Star.




Photo Credit: PUSH Physical Theatre