It's been a long journey to my new office. Not physically, as it's just down a flight of stairs and at the other side of my home. As I sit in front of my new computer on my refinished desk in a much larger space – with two windows! – I see a reflection of my need for creativity all around me. Lots of yellow (my favorite color) in a soft gray space, with dramatic black accents. It's taken a lot of time and effort to prepare for this move – painting, carpeting, refinishing said desk, and the necessary (for me, anyway) computer-tech visit. I spent weeks purging old files and piles that had multiplied in my tiny, upstairs office for the dozen years since I started Sally Cohen PR.
One box especially held a lot of memories. Not opened since 2004, it was labeled "R News" (which became YNN, then Time Warner Cable News, and now Spectrum News). Inside, I found a folder with probably a hundred thank-you notes from people who had been featured in my stories over the previous 13 years. Mostly artists (as I was an entertainment/arts reporter/anchor), they were so gracious and grateful for the two-to-three minute pieces that we aired. Granted, those "packages" took hours and hours to set up, shoot, write, voice, edit and present, but I loved being able to expose creative people, their work, and their inspiration to the public in a way that also fulfilled my own need for creativity.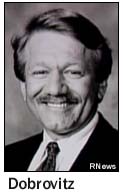 My biggest thank-you from those R News years will always be to its creator and news director: the late Pete Dobrovitz. He hired a singer/songwriter/actress and taught her to be an entertainment reporter, instead of hiring a trained journalist and giving him or her the show biz "beat." I will never forget his inexplicable, unwavering belief in me and how it changed my whole life, and I hope to be able to pass that along someday. In the meantime, I'll channel some gratitude to my awesome clients, who allow me to continue to surround myself with creativity:
Rochester Philharmonic Orchestra: The wonderful 2016/17 Season draws to a close with blockbusters on both the Philharmonics and Pops Series: Ward Stare conducts Puccini's La Bohème in Concert (May 25 & 27), and Jeff Tyzik's Women Rock (June 2 &3) makes its world premiere.
KeyBank Rochester Fringe Festival The 2017 Fringe may be months away (Thursday, Sept. 14 – Saturday, Sept 23) but it's already time to start thinking about putting on a show! Show submissions to our venues are open NOW through April 30th…and it's free to apply!
PUSH Physical Theatre:  Award-winning PUSH will be part of both Blackfriars Theatre and the RPO Pops 2017/18 seasons! PUSH's Dracula opens on Halloween at Blackfriars, and Breaking Boundaries with PUSH Physical Theatre – a collaboration between Jeff Tyzik and PUSH – will make its world premiere April 13 & 14, 2018 at Kodak Hall.
Airigami: World-renowned for their giant balloon installations, Larry Moss and Kelly Cheatle of Airigami debut their first personal art installation in Rochester Contemporary Art Center's current show, It's Not Funny. The piece, No chains will ever hold, has a political message that the duo hope will demonstrate that balloons can be a valid medium for expressing serious ideas, while still maintaining a sense of humor.
Prime Time Funk: Western NY's premiere horn band is once again the official house band of the Rochester Music Hall of Fame Induction Ceremony on Sunday, April 30 at 7 PM in Kodak Hall at Eastman Theatre.
Note to self/PR tip: write more thank-you notes to journalists! Oh…and one last thank-you: to YOU for "listening."
Best,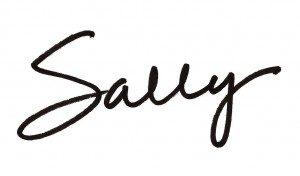 Save
Save
Save
Save